Scott
I have been singing in bands for 15 years. Over the years I have challenged myself at different types of singing.Led by anger, passion, and real life issues, I try to relate to the listener with every line. The band lays down the music and I take the song and try to deliver the message. Many times I let the guitars determine the subject of the song by the tones, and with Dead-Lift, it happens to be a perfect fit. Since 2003, we've worked together to make great music and we try like Hell to keep the listeners guessing what's coming next.
With every album or demo we release I try to mix up the style to touch the old and the new audience.I have found my influences changing vastly over the years which range from mainstream to the underground. My favorite Artists include Killswitch Engage, Lamb of God, Bush, 36 Crazyfists, Slipknot, Eminem, Tonedeff, Rage Against the Machine, POD, Deftones, Walls of Jericho, Lynyrd Skynyrd, U2, Skindred, and the list goes on and on.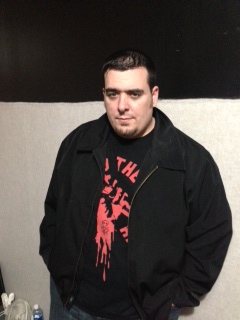 ---
Paul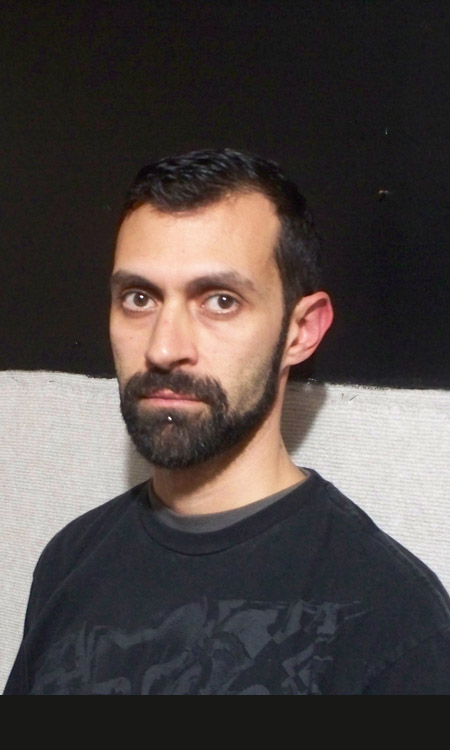 It all started from the first clicks of the hi-hat of "Back in Black" by AC/DC, I knew I had to play guitar.I started taking lessons at age 8, mainly classical, jazz and blues. That wasn't exactly what I was into but it did give me a better understanding of my craft. Playing guitar has been very therapeutic in dealing with all that life has to offer. It's a process of blending every emotion into something that everyone can connect with.
My main influences range from AC/DC, Exodus, Bolt Thrower, Metallica, Pantera, Type O Negative, Lamb of God,Ozzy, G'n'R' and Alice in Chains, but I'll listen to almost anything - except Country. I play Jackson guitars, Crate cab, GHS Strings, Furman power conditioner, Korg tuner and a Rocktron Chameleon 2000 and Velocity Amp.
---
Brian
Playing guitar since he was 14, Brian Kurtz has been crafting his skill for almost 15 years.Starting off listening to bands like Nirvana and Pearl Jam, Brian quickly broadened his taste into heavy music listening to Megadeth, Metallica and Black Sabbath.
Brian was invited by Dead-Lift to try out as a second guitarist in the summer of 06. It was quicklyrealized that he was a good fit and jumped in feet first with his first two shows being the Most Original Band Contest Finals and opening Big Day Out at S.P.A.C in 06. Brian plays a 1996 Fender American Standard Stratocaster with DR strings. He plugs into a Rocktron Prophesey preamp and a Mesa Boogie 50/50 power amp and a Mesa Boogie Rectifier Standard 4x12 4FB cab.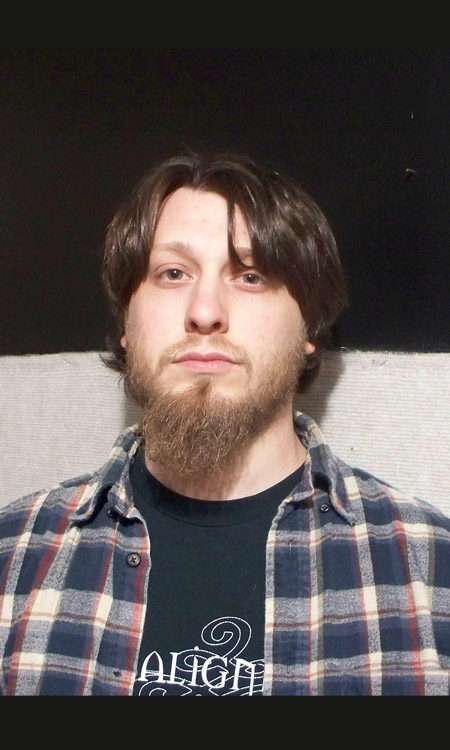 ---
Joe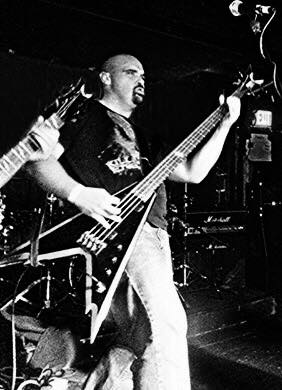 A mystery to us all!
---
Sean
Kill Em All!